Comprehensive Vet Care for Your Fair Lawn NJ Pet
At Valley Brook Veterinary Hospital, we know that keeping pets healthy is a team effort. Let our professional staff help you preserve your pets' health and happiness with comprehensive veterinarian services in the Fair Lawn, NJ area. From routine care to surgical solutions, we offer medical treatments to restore, maintain, and protect optimal levels of health.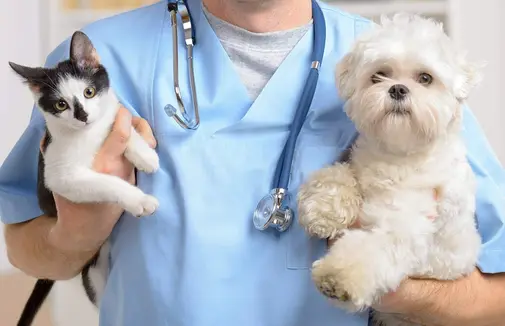 Preventative Vet Care: Your First Defense Against Injury and Disease
The best way to guarantee good health is to prevent problems from the start. Schedule a preventative vet care appointment with our veterinarian to keep your pet safe from disease and conditions that could compromise their long-term health.
Vaccinations for rabies, distemper, and other common infections allow your pet to enjoy the outdoors freely. Talk to our veterinarian team to set up a vaccination schedule to protect your pets throughout their lives.
Dental care is a vital part of your pet's protection plan. We use x-ray technology to diagnose dental problems that could negatively impact your friend's comfort. Cleaning and extraction services prevent infections from taking root and spreading.
Getting your pet spayed or neutered reduces the risk of communicable diseases, certain cancers, and some antisocial behaviors. These surgical solutions also reduce the number of unwanted animals in the community.
Our Fair Lawn NJ location is equipped to handle in-house laboratory and imaging diagnostics. Our fast and accurate results mean your pet gets the treatment they need quickly.
Managing Common Conditions and Threats Through Routine Veterinary Visits
Every pet faces a unique set of challenges to their long-term health. From exclusively indoor animals to medically-necessary companion pets, we offer services to manage chronic conditions and protect against environmental threats.
Pest and parasite control prevent diseases from fleas, ticks, worms, and other tiny predators that can weaken your pets' health.
Diabetes, seizures, obesity, liver damage, and other chronic health conditions don't have to limit your pet's happiness. Our routine services help you control the symptoms and negative effects of treatable conditions.
Aging pets need special attention. Our senior vet care helps keep your pet active as they age.
Our in-house diagnostic capabilities allow us to offer a high level of care for pets with chronic health challenges. We also offer boarding services that ensure your pet is fully protected when you can't take them with you.
Valley Brook Veterinary Hospital: Comprehensive Vet Care for Your NJ Family
Your pet is an important part of the family. Make sure they get all the care they need to maximize the time you have to share together. Call the veterinary team at Valley Brook Veterinary Hospital to schedule your appointment in the Fair Lawn NJ area.